Zing is your virtual fitness companion, tracking your progress and keeping you on track to meet your goals.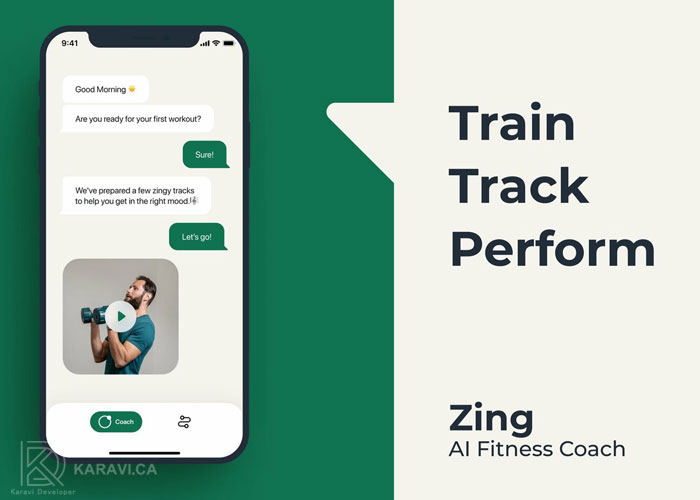 You'll have unlimited access to workouts and flexibility to train whenever you want, for however long you want.
Zing Coach combines human experience and AI technology to give you the best of what people and technology can offer. By harnessing the power of AI, Zing designs personalized workouts tailored to your needs, goals, age, sex, lifestyle, interests, and emotional well-being.
HOW MIGHT AN AI FITNESS COACH BE BETTER THAN A HUMAN ONE?
Zing is an interactive app that allows everyone to benefit from customized workout programs, individualized coaching and instant feedback. And we have three reasons why AI coaching might be more usaful than a human one.
Zing has more expertise than a real coach.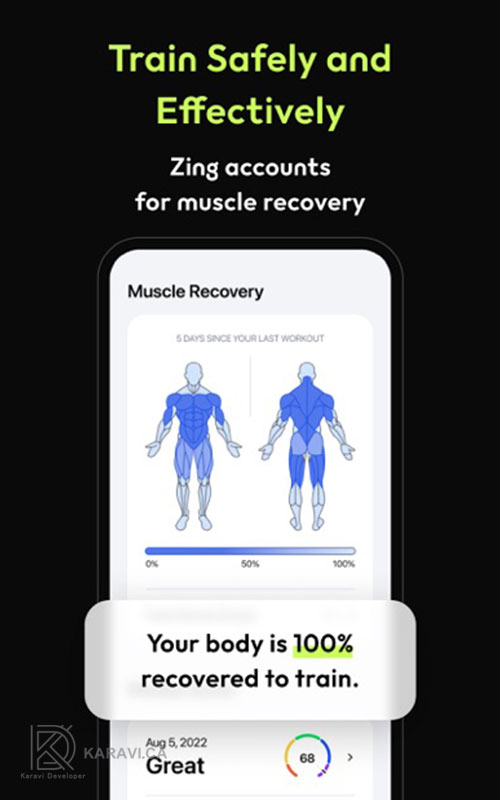 No offence — it has a team of 15 healthcare researchers and specialists to provide algorithms inside Zing with all kinds of the latest verified information. That's how you get your personal team of experts. No one in the world can have as much expertise as a whole team. We have a bet any human coach's knowledge wouldn't be so comprehensive.
Zing is way more affordable.
Use it anytime you need it — even if you have only 10 minutes before you have to go. Or at night. We can literally exercise and get feedback the minute we want it. A personal trainer will cost a fortune for 24-7 service. Zing app will cost 10$ a month.
Zing has a bunch of benchmarks to say how you perform compared to other users.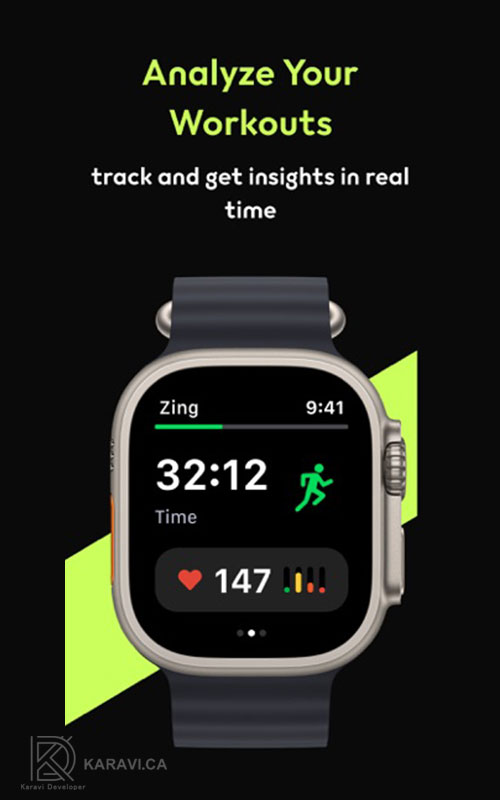 The mobile app will tell if you are doing anything wrong and give some advice to fix it, just like a human coach. That helps to follow the proper exercise techniques and avoid traumas as doable. But another valuable thing in benchmarks is comparing the results with the average results of other users our age and exercise patterns. And this big data analytics is not so easy and accessible for a human.
Compared to humans,
Zing is a highly intelligent but still algorithm-based app with its limitations. We can't feel the connection and build some relationships with the algorithms, but we aim to bring the way the app interacts with users as close to human interactions as possible. So the only reason Zing might not be your choice is if you prefer to exercise with a personal trainer for heartwarming human interactions.
And talking about the future, we will definitely see a broader set of benchmarks to make users' training more effective and results more measurable. So if you don't mind interacting with Artificial Intelligence, you should give it a go — we have a free trial.