One of the crucial factors in deciding the theme of your website is the content your website has. For example, if you run a photography website then the focus is more on the pictures but if your niche, like mine is poetry or financial news then photos are secondary as content rules this type of a website. The goal is to make your website stand out visually and aesthetically. A theme determines the look and feel of your WordPress website. Hence selecting the theme best for suited for you is very important.
Here are 6 Features you need to look at when choosing a WordPress theme,
1.Responsive Website Design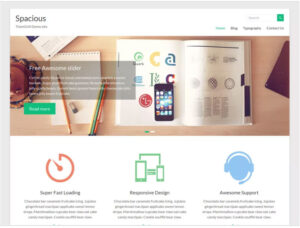 Design is one of the most important features to consider when choosing a theme for your website. An increasing number of people view the website from their mobile phones and tablets. It is very important for your website to be responsive, as it has a direct influence on the customers visiting your website.One of the key reasons to choose a responsive theme over a non-responsive is that the website admin need not maintain multiple websites, content set and even UI (User Interface) consistency across all modes of viewing. Many applications use Bootstrap to develop their themes as well as website design. Here is a list of over 40 Best Responsive WordPress themes built with Bootstrap compiled by codeinwp.
2. Social Media Friendly
In today's technological era, Social Media is a powerful tool to enhance customer experience and connect with them better. In this regard, it is best to choose a theme which gives emphasis on the social media platforms both support as well as the sharing option.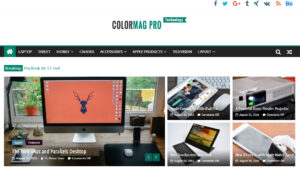 Some of the popular social media applications that should be included are Facebook, Twitter, Google+ and Pinterest. Having social media share icons on your website will increase the reach of your website, as sharing content becomes easier. If the theme, you choose doesn't have social media included, you can always install the required plugins.
3. Page Style
Page style in simple words is the arrangement or the layout of your website. A non-cluttered, simple yet informative website is what attracts the customer without letting them leave. Page styling crucially depends on factors like the placement of the sidebars and the customization of the overall page.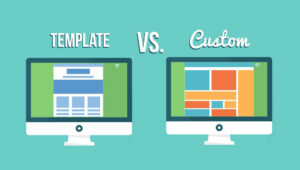 Before delving further, let's have a look at what a Page and Post is. Pages and posts are the two main types of post that store your website's data. The difference between the two lies in how they are displayed on your web page. Pages are usually placed in a hierarchical manner whereas posts are displayed in reverse chronological order (wrt date of publication). Your website's content/ index section is an example of a post.
But the important question here is, why would you give so much emphasis on page style and more so its customization? One reason can be to give your viewers are a 'treat to their eyes' so that they are easily engaged. Each page can be styled depending on the content of the page, making your website look different. But care should be taken that the page styles match with each other for the transition to look smooth and flawless.
For creating custom page template styles you need to be well versed with HTML, CSS and PHP and that in itself is a big process altogether which we will cover later. But if you are trying to modify your existing theme, then "How to Create a WordPress Child Theme" is one great post to go through.
4. SEO
Search Engine Optimization popularly known as SEO is very important when trying to promote your website and list it on the search engines. Website theme plays a very important role when it comes to SEO ranking and optimization. Some of the basic things that your theme should include are conversion rate optimization, website readability by any search engine, the speed of the website, compatibility with external SEO plugins.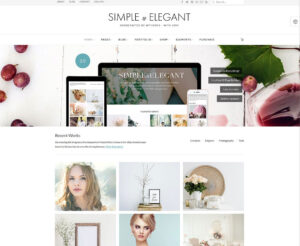 Here are 20 SEO friendly themes for your WordPress website to boost your site's optimization.Along with this there are plenty of plugins available in the WordPress store to choose from, some of the recommended ones are Yoast SEO and All in One Seo Pack. Apart from this the content of the website should be SEO specific and also the URL should be in the form of a permalink. These things may seem insignificant but can go a long way in making your website search engine friendly.
5. Customization Options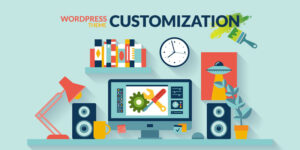 WordPress themes irrespective of free or paid (premium) offer theme customization. Choosing a pre-designed theme is an easy task. The primary goal of theme customization is to ensure your website looks unique as well as elegant and different from every other website that has used the same theme template.
Themes can be customized in two ways viz. Coding and Non-coding (design). Choosing what to opt for is up to you as the administrator. If you are well versed in coding, go for it. However, a word of advice would be, to be attentive to the customization changes you are making otherwise your website will end up looking like a mess. With the second option, you can look for themes that have inbuilt plugin support, so that you can customize the website without resorting to coding. Another variation to this is, if you're an advanced designer you create your own themes in Adobe Photoshop and save them in PSD formats, not only can you customize colour but even the design and layout.
But before you undertake customization, always think from the perspective of the user. What they would like on the website? Is your website professional, clean and simple or is it messy? Or is it user-friendly or not? these little things go a long way in representing your brand and attracting a wider audience base.
6. Support and Update Feature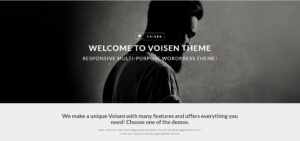 One of the most important features that a theme should have is the Support and Update feature. Themes that have this feature tend to get more reviews and always stay in the loop. Having this feature enables your website to invariably be compatible with your WordPress website, as WordPress updates regularly.
Themes that are popular tend to have this feature, as they don't want their themes to die down. This information is usually mentioned in their description section. If you keep, on changing your theme often then your website loses the customer appeal as it no longer looks professional enough. The best way to go forward is to choose a theme that auto-upgrades itself and provide customer support. This is an important attribute that makes a theme stand out from the rest.
Although good quality support is usually offered in Premium (paid) themes, some free themes to offer this, all you need to do is find them.
Conclusion
WordPress offers a plethora of themes, right from Free to Premium, each with its set of pros and cons. And choosing the right themes from a pool of themes available for WordPress can be a daunting task.
Nevertheless, if you keep in mind the above features while selecting a theme, it won't be that much of a hassle. Just keep in my mind that your theme has a responsive design, that has to be the first priority the rest follow later.
Although no two themes are created the same, each theme works differently for every website. What might be wonderful to someone else's website might be a total failure for yours. So research and take your time when picking out a theme and don't just go with the flow. After all, the theme you choose will represent your website to the users, it is your online identity, make it worth!
The themes used in this post are, Spacious, ColorMagPro, Simple & Elegant and Voisen.